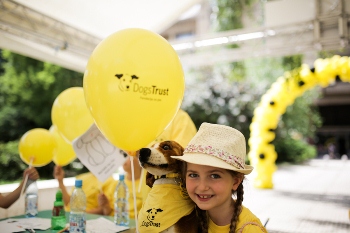 Dogs Trust Bosnia and Herzegovina
Dogs Trust has been working in Bosnia and Herzegovina since 2012 with humane dog population management. The team works using a combination of responsible dog ownership education, mass neutering campaigns for owned and street dogs, a veterinary training programme in conjunction with the vet faculty in Sarajevo, a fostering programme and running Dog School Bosnia to help local people to train their dogs. Since starting over 62,000 dogs have been neutered and over 200,000 children educated on being responsible around dogs.
Mission Rabies
Malawi is among the world's hotspots for rabies and this horrendous disease poses a huge burden to the country. Mission Rabies expanded to Malawi in May 2015, based in Blantyre, a city with the highest recorded number of child deaths from rabies. We are supporting them in their goal to eliminate rabies in 3 Malawian districts through mass vaccination of dogs, an IBCM (integrated bite case management) programme and rabies risk awareness education for children.